About Jigawatt
The Story
We got into the solar business because it was cool. This was Houston, Texas, 2014. Grid energy was 8 cents a kilowatt-hour, and most building inspectors had never seen a solar panel in real life. On top of that, Houston happens to be the tar burning capital of the world, overflowing with oilmen…people who love fossil fuel. Solar was booming in other parts of the country, in places where it actually saved people money, but here in Houston, we were part of a very small group who valued the ecology, and saw a bright future for the business.
The first inklings of what is now Jigawatt were some proprietary tools we built to run our solar dealership better. Cool lead generation made us contenders in the marketplace. Project management tools made us more organized and effective at delivery. But the real magic was in building quotes: a solar value proposition has a lot of moving parts, and doing it with spreadsheets is difficult, time consuming, and highly prone to costly errors ("Ya zeroed out the energy cost escalator, ya knucklehead!"). These innovative but rickety-as-hell little apps served as a competitive advantage for our dealership. But the mission proved to be much bigger.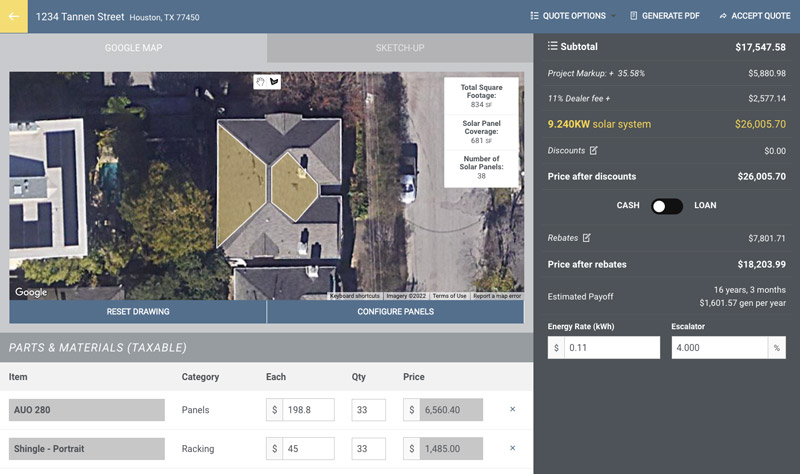 The first functional iteration of Jigawatt's quote building interface, circa 2016
See, in light of human impact and the global energy economy, solar is — relatively speaking — amazing for the planet. The more solar we get on rooftops, the more likely we are to still have polar bears, the mighty sequoia, and the Great Barrier Reef in fifty years. And if our software, instead of making us better at competing with others on the same mission, could instead give us amazing personal success by making everyone better at getting glass on rooftops, isn't that a win all around?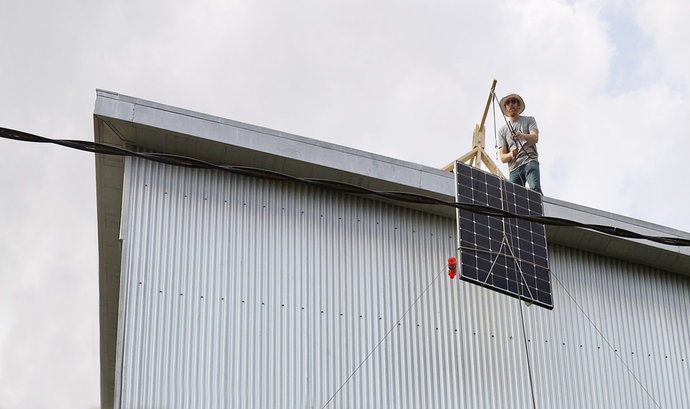 Concocting creative solutions in the field
At the outset of 2018, we launched a new venture to rebuild our handy little tools on a newfangled, scalable platform. Having used these features in the day-to-day for years and becoming intimately familiar with their strengths and weaknesses, we set about to improve on them. Rather than take on debt — or even venture investment — our team has simultaneously worked as software consultants to some of the leading brands in the solar industry. This has been great business, but better still, has sustained our passion project, allowed us to bring it to life. We burned more than our share of midnight oil, and in late 2021, rolled out the new and improved Jigawatt.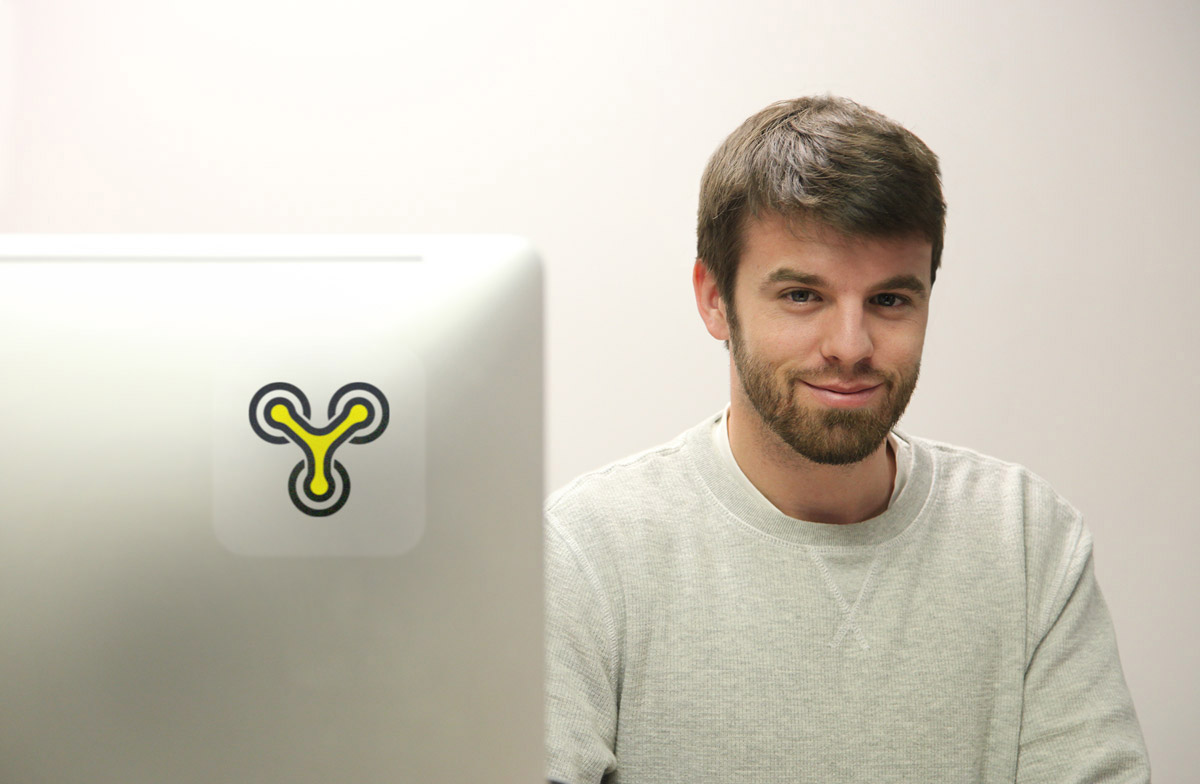 A real-life enthusiastic Jigawatt developer!
We are continually expanding and stabilizing features, and are working to integrate with lenders, distributors, imagery providers, and other popular solar industry services that our user base depends on to do their job thoroughly. We engage with our users and provide updates to the project on our Discord, which you can find right on our Contact page.